Urinary bladder drain (insertion, replacement)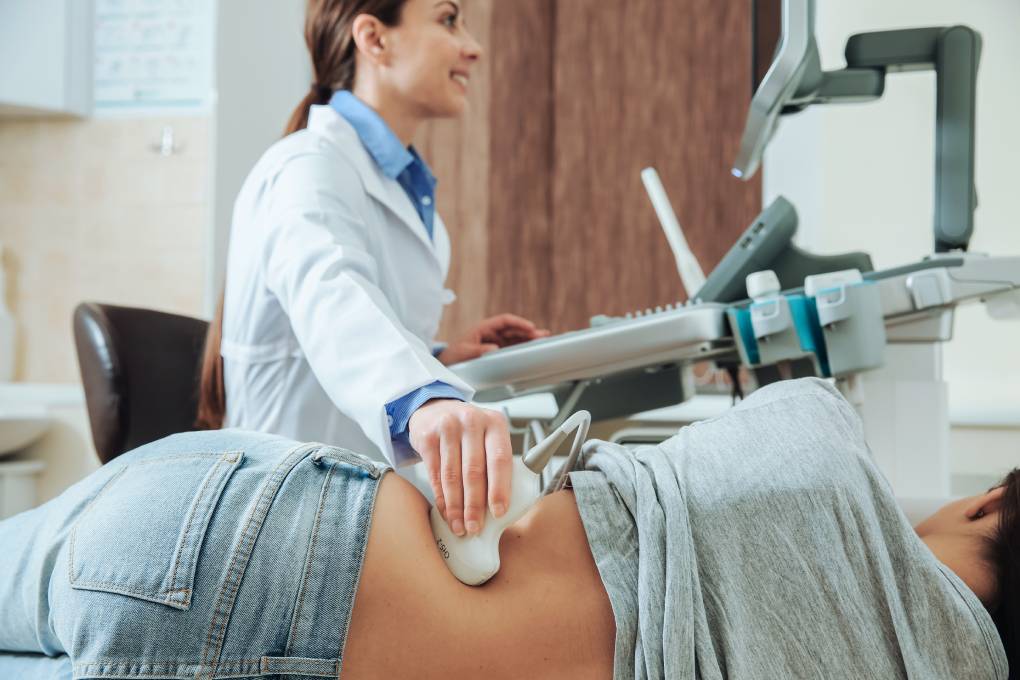 What does this procedure entail?
This involves inserting a catheter (plastic tube) into the bladder through the skin in the lower abdomen. Sometimes an auxiliary cystoscopic examination is performed.
The procedure is usually performed on an outpatient basis under local anaesthesia, but it is also possible to perform it under general anaesthesia with short hospitalisation.
What are the alternatives to this procedure?
Catheter (urinary tube) inserted through the urethra
Permanent urine excretion in another way
What should I expect before this procedure?
If you regularly use Anopyrin, Clopidogrel, Warfarin, etc., you must tell your doctor. These medications can be associated with increased risk of bleeding during and after the surgery if they are not stopped in time. In some cases, it is necessary to replace these drugs with injection preparations. It is necessary to consult your general practitioner or cardiologist about this approach.
At the request of the referring physician, you will have to schedule preoperative examinations for procedures in general anaesthesia to assess your overall condition, including laboratory and instrumental tests. If the report does not preclude the indicated procedure, you will be admitted to the hospital. If you don't undergo a preoperative examination or it is incomplete, you will not be able to have the surgery as scheduled. You will be admitted by a nurse and a member of the medical team will complete your examination and assess your fitness for the surgery. You will be asked not to eat or drink for at least 6 hours before the surgery! In the evening before the surgery, you will receive medication from an anaesthesiologist to calm you down so that you sleep well.
Remember to inform your physician about the following possible facts before the surgery:
artificial heart valve
coronary artery stent
pacemaker
artificial joint
artificial vascular graft
neurosurgical bypass
other implanted foreign body
use of the following prescription drugs: Acylpyrin, Anopyrin, Aspirin, Godasal, Clopidogrel, Plavix, Kardegic, Aspegic, Micristin, Ibustrin,Ticlid, Tagren, Ipaton  Apo-Tic, Plavix, Persantin, Curantyl, Anturan, Aggrenox, Vessel due F.
drug and other allergies
any abnormalities or eventualities
It is NECESSARY to inform the physician about your use of drugs affecting blood clotting before your admission for the procedure.
Before the surgery, it is advisable to shave the area around the root of the penis.
What will happen during the surgery?
The procedure is performed under general or local anaesthesia. An anaesthetic agent is applied to the vicinity of the catheter insertion site (puncture) in local anaesthesia. (It is necessary to rule out allergy to these substances in advance!). The catheter is inserted from a small incision above the pubic symphysis after the bladder is filled with urine/fluid. Sometimes an ultrasound probe can be used for more accurate targeting (especially in patients with low bladder capacity). The catheter is usually fixed in the bladder using a filled balloon; suture fixation to the skin is sometimes used.
When the catheter is replaced, a flexible metal wire is inserted into the original catheter, and after the old catheter is removed, a new catheter is inserted over this wire. When epicystostomy is present for a longer time, the wire is usually no longer necessary (the canal is already strong enough). A cystoscopic examination may be performed to check the correct placement of the catheter in the bladder (if this is possible).
The procedure takes approximately 15-30 minutes.
What will happen immediately after the procedure?
You may feel discomfort or even mild pain at the puncture site for several days after the procedure – you can use common painkillers.
A drainage tube may remain inserted for a period determined by your urologist.
Keep the skin around the tube clean and use a sterile bandage at least until the insertion site has healed (must be changed at least twice a week or when damp).
You can take a bath or shower 48 hours after the procedure, but try to keep the area around the insertion site dry. You will be able to shower without restrictions after 14 days.
After the procedure is completed or when you are fully conscious, you should:
ask if the planned outcome was achieved
inform the medical staff about any problems
ask what you can and cannot do
ask all the questions you have for the healthcare professionals and members of the medical team.
remember (and understand) why the surgery was performed, how it turned out, and what will follow
What are the postoperative risks or complications?
Common (10% of procedures of this type)
Temporary presence of blood in the urine and urge to urinate
Occasional (2-10% of procedures of this type)
Bladder infection (sometimes recurrent) or an infection of the insertion site requiring antibiotic treatment.
Catheter occlusion requiring clearing/flushing
Discomfort/pain in the bladder area
Persistence of urinary leakage through the urethra
Formation of stones/debris in the bladder with the risk of catheter obstruction and subsequent need for evacuation or crushing
Rare (may occur in 2% of procedures of this type)
Bleeding requiring lavage or additional catheterisation to remove blood clots
Rare damage to surrounding organs (intestines, blood vessels) with severe consequences necessitating a surgery
Hospital infections
MRSA colonisation (0.9% – 1 of 110)
Intestinal infection by clostridium difficile (0.01% – 1 of 10,000)
MRSA blood infection (0.02% – 1 of 5,000)
Hospital infection rates may be higher in high-risk patients, such as in cases requiring long-term drainage, after a previous infection, after prolonged hospitalisation or after multiple hospitalisations.
What should I expect when I return home?
When you are discharged from the hospital, you should:
Get recommendations on recovery at home
Ask when you can return to normal activities such as work, exercise, driving, housework and sexual activities
Get a contact number for further questions after returning home or in case of trouble
Ask about the date and place of subsequent check-ups (hospital or your doctor)
Make sure you are aware of the reason, course and outcome of the surgery, the results of examinations or the removal of tissues or organs
Upon your departure from the hospital (sometimes several days later), you will receive a hospitalisation report / report on the procedure. The document contains important information about your hospital stay, your surgery and recommended follow-up. If you need to call your attending physician or visit the hospital for any reason, take this document with you so that the physician knows the details of your treatment. This is especially important if you need to consult another doctor or longer after discharge.
When you return home, you should drink about twice as much fluid as usual for about 1-2 days to prevent catheter clogging and minimise bleeding. The catheter should be replaced at certain intervals (usually within 6 weeks) – you will be informed about the date and site of replacement before leaving the hospital.
What else should I watch out for?
If you experience fever, redness, pulsation or secretion from the puncture site around the catheter, or bleeding, see your doctor/urologist.
If the catheter fails, it must be reinserted as soon as possible – otherwise the canal will close and re-insertion will no longer be possible. In this case, contact your doctor/urologist immediately, possibly use medical emergency.
Important information?
Certain discharge around the catheter after a long time after the insertion is not uncommon. Catheter replacement within the first 4 weeks of insertion may be problematic – the canal between the skin and the bladder has not yet healed and is not strong enough.
We cooperate with health insurance companies
in the Czech Republic