SANUS Sanatorium is a modern private medical facility whose history began in Hradec Králové in 1995. In addition to SANUS Hradec Králové, we operate two other assisted reproduction centers in Pardubice and Jihlava under the SANUS brand.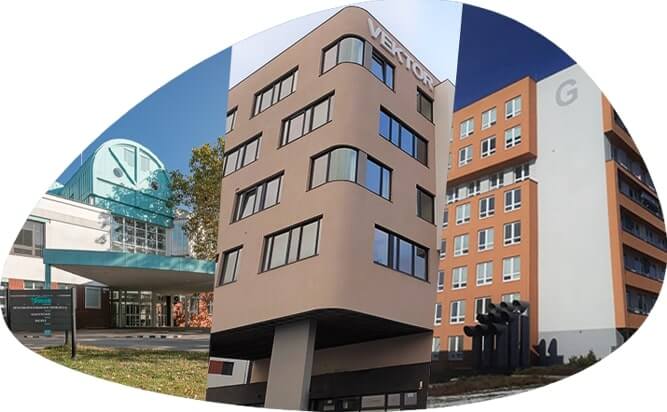 At the time of its establishment, SANUS was a unique facility in the Czech Republic - a private hospital with individualized care in a modern environment with premium equipment.
The modern environment, the professionalism of the staff with a personal approach, and the family atmosphere with the character of a sanatorium are still valid for us today.
The name SANUS was created as an abbreviation of the phrase SANatorium U Soutoku (SANatorium at the confluence) because SANUS Hradec Králové is located in the picturesque part of the city named Labská kotlina right at the confluence of the rivers Elbe and Orlice. At the same time, in Latin, the word "sanus" means "healthy".
The core of our philosophy and a priority is a satisfied patient. We wish you to feel comfortable with us. We greatly appreciate positive references, which are the best advertisement and the greatest reward for us. This approach over almost 30 years of its existence has shaped SANUS into a medical facility that provides premium healthcare in all of its fields. This is confirmed by the great interest of our clients to be treated in our clinics.

We regularly invest in modern devices and equipment. In recent years, we have invested tens of millions of crowns a year to offer top-class modern medicine at the highest level. The biggest investment in recent years is the complete modernization of the heart of our medical facility - the operating rooms and intensive care unit, completed in 2021.

Our employees represent a key element affecting the quality of care we provide. Therefore, we are constantly striving to attract high-quality colleagues to our team and support the continuous professional education of our existing professionals. We are a stable and promising employer to more than 250 employees.

Although we are a private medical facility, our priority is affordable medicine for all our clients. Most procedures are covered by Czech health insurance and we try to keep the burden as low as possible in terms of co-payments. With one exception, we cooperate with all health insurance companies in the Czech Republic.

In addition to internal quality management, we are also involved in external quality assessment. To prove the high quality of our services we own a quality certificate according to ČSN ISO 9001.
| | |
| --- | --- |
| 1995 | We started in 1995 in Hradec Králové with urology, plastic surgery, and gynecology together with an assisted reproduction center, which at that time was the first center of reproductive medicine in Eastern Bohemia and even the fifth in the whole Czech Republic. |
| 2001 | We expanded to the Pardubice Region with our SANUS Pardubice Assisted Reproduction Center in 2001. This facility has become a unique workplace and is very popular with our clients not only from the Pardubice Region. |
| 2005 | The latest regional expansion of SANUS was the addition of the SANUS Jihlava Assisted Reproduction Center in 2005. There we provide care in the field of reproductive medicine to patients in the Vysočina region. |
| 2017 | At the end of 2017, we started operations in the new pavilion of the Institute of Reproductive Medicine in Hradec Králové. We have built a procedure room, laboratories, outpatient departments, and necessary facilities to significantly improve and expand care for infertile couples. |
| 2018 | In the second half of 2018, we renovated the original IVF laboratory premises, where we built facilities for our new expertise in Orthopedics. |
| 2021 | Complete reconstruction and modernization of the operating rooms at the clinic in Hradec Králové took place in 2021. |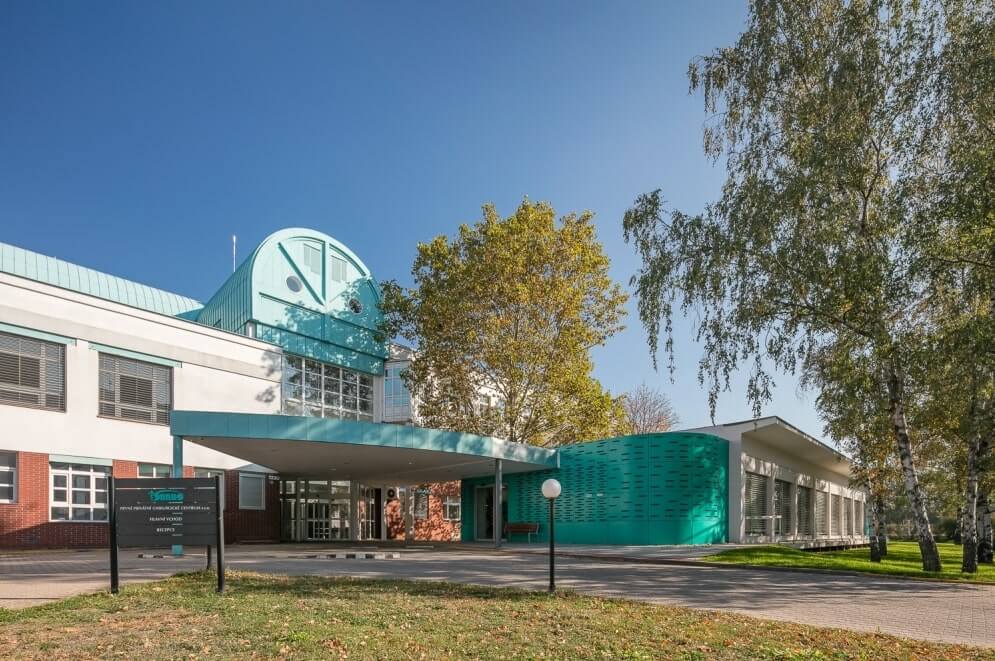 SANUS Hradec Králové is a modern private medical facility. It was founded in 1995 in Hradec Králové. It consists of the department of assisted reproduction, plastic and aesthetic surgery, gynaecology, medical genetics, urology, and orthopaedics. Patients can find there also x-ray site and rehabilitation.
Center for assisted reproduction is situated in pavilion IRM in the SANUS area.

The main building of the clinic in Hradec Králové has 3 operating theaters for our surgical departments and 1 operating room for outpatient procedures under local anesthesia. The operating tract also includes a modern intensive care unit and a recovery unit.

Hospitalised patients can be accommodated in single to triple rooms with above-standard equipment, with a private bathroom and television.

Food for patients is provided from a local restaurant. The modern restaurant is designed for patients, the public and the staff of the clinic and offers snacks, drinks, as well as a lunch menu and fast-food throughout the day.

In case of hospitalisations due to medical indications paid by Czech insurance companies, patients are only charged fees for above-standard accommodation. Prices for one night can be found in the price list.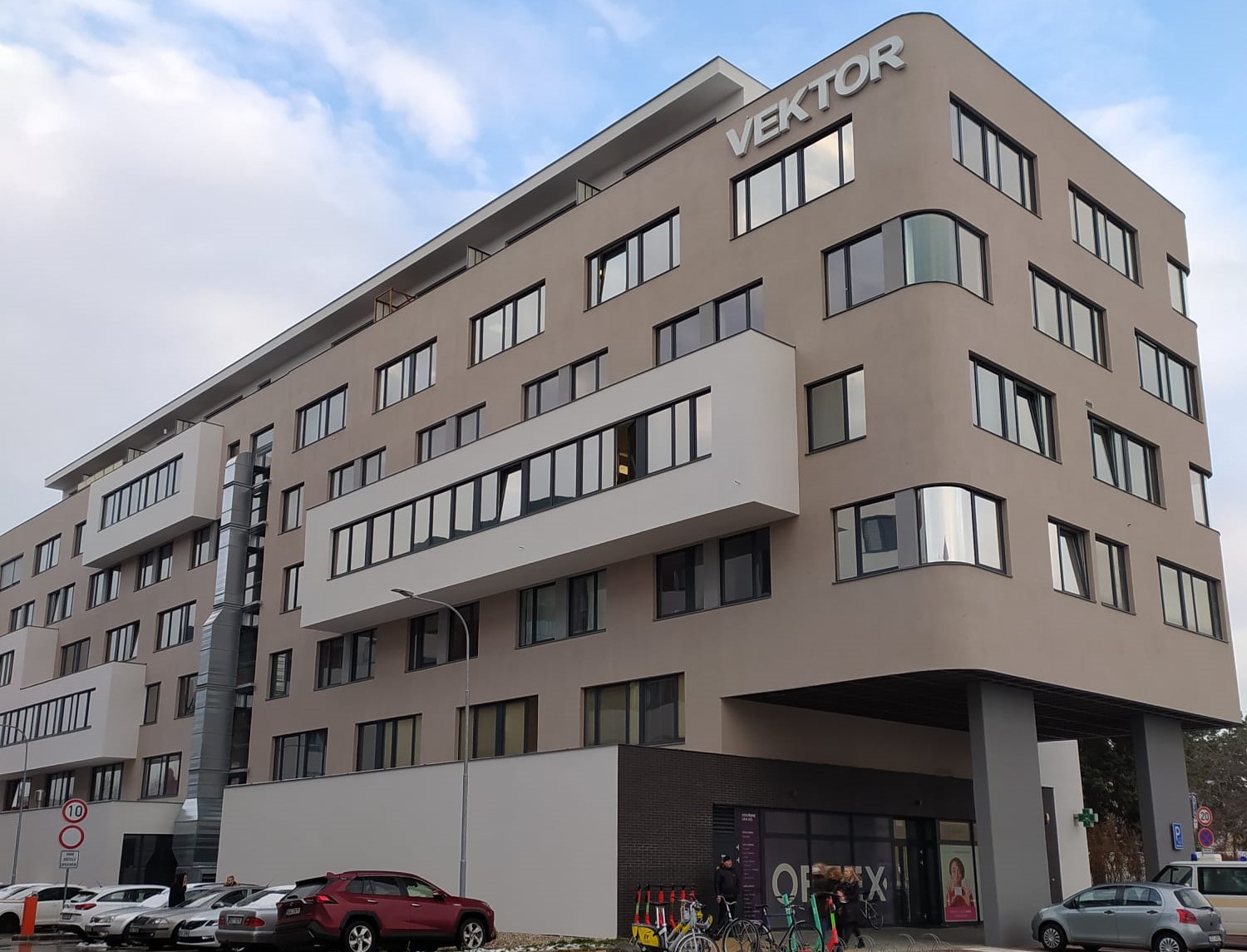 SANUS Pardubice is a specialized facility for infertility treatment. It was founded in 2001 and built on the experience of the Hradec Králové center.
This center has a long history of a very good infertility treatment success rate. In the Pardubice clinic located in the VEKTOR health center building an emphasis is placed on a human approach in a pleasant, more intimate environment.
In case of the need for surgery or more demanding diagnostic examination, direct connection to the surgical branches of SANUS Hradec Králové is possible within a driving distance of up to 25 km.
In addition to care in the field of assisted reproduction, SANUS Pardubice offers the possibility of prenatal diagnosis and complete care in the field of medical genetics.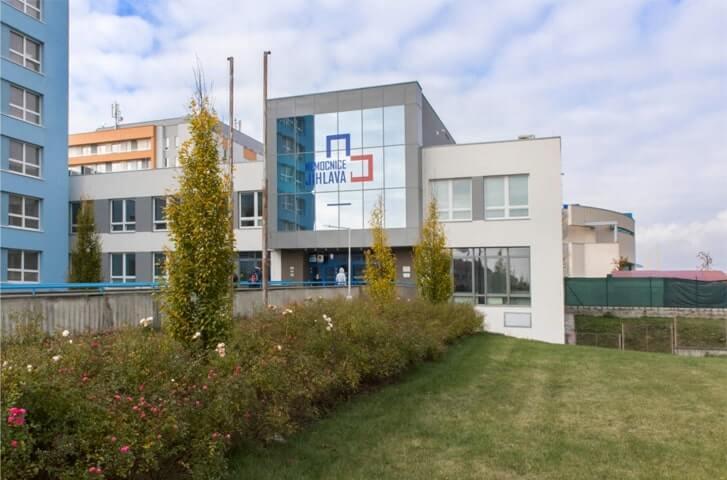 SANUS Jihlava is a specialized facility for infertility treatment. It was founded in 2005 as the first and until now the only facility offering reproductive medicine in Vysočina.
The center is located in the Jihlava hospital, where direct continuity with other disciplines is ensured if necessary (diagnostics, surgery).
For infertile couples, our Jihlava facility provides consultations with a geneticist.
The family atmosphere, pleasant environment, and experienced staff are the main advantages of SANUS in Jihlava.