Examination of bladder and urethral function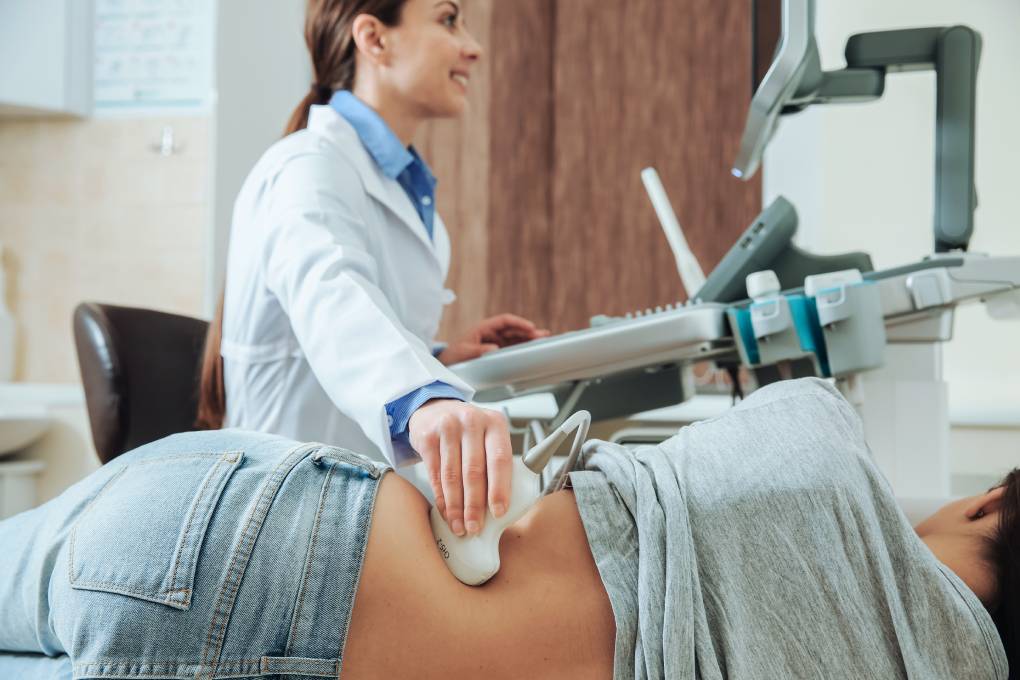 What does this procedure entail?
Urodynamic examinations are intended to diagnose functional disorders of the upper and lower urinary tract. With the exception of uroflowmetry, it is an examination using thin catheters and probes to measure pressures at various levels of the urinary tract.
What are the alternatives to this procedure?
follow-up
treatment without information that could result from this test
What should I expect before this procedure?
Preparation before the examination is minimal.
Ensure appropriate hydration before this examination. Drink at least half a litre of mineral water or weak tea before the examination – possibly arrive earlier and take the fluids with you.
Good co-operation between the patient and the doctor and nurse is essential. Therefore, do not be afraid to ask about anything which is not clear to you or which you are afraid of.
Urodynamic examination requires sterile urine. Therefore the examination will be postponed in cases with proven infection in the urine until after antibiotic treatment. It is advisable to have a urine test performed in advance by the referring physician.
The average examination time is 45 minutes. We would like to ask you to come on time for your scheduled visit.
Discontinue all bladder medications, such as Oxybutynin (Ditropan), Tolterodine (Detrusitol) or Solfenacin (Vesicare), etc., one week before this test (unless instructed otherwise).
Remember to inform your physician about the following possible facts before the procedure:
artificial heart valve
coronary artery stent
pacemaker or defibrillator
artificial joint
artificial graft
neurosurgical bypass
other implanted foreign body
use of the following prescription drugs: Warfarin, Aspirin or Clopidogrel (Plavix®)
previous or current MRSA infection
Be sure you had sufficient opportunities to discuss any questions you may have had.
What will happen during this procedure?
In adults, this procedure is usually performed using a small amount of a local anaesthetic gel inserted into the urethra. In case of a higher risk of a urinary tract infection, you can get antibiotics to reduce this risk – single dose before the test, or in prescription tablets.
The examination is usually performed by a specialist nurse and/or urologist. Upon arrival at the outpatient office, you will urinate into a urine flow meter. At least 200 ml of urine in the bladder is necessary to properly evaluate the finding. The test is performed at a time with normal urge to urinate; urine should not be retained for a long time.
You will then lay comfortably on a bed and 1-2 thin tubes will be inserted, one into the bladder and sometimes another one into the rectum. After inserting the tubes, your bladder will will be emptied and the tubes will be connected to the measuring device. Electrodes for sensing muscle activity (EMG) are sometimes used as an auxiliary examination.
We most often use adhesive electrodes (less often needles, rectal and vaginal), which are glued to the rectal area.
During the test, the bladder is slowly filled with fluid and flow is measured. You will be asked to cough and push at certain intervals and to describe your urge to urinate. You will be asked to hold it until your bladder fills up. If you suffer from urinary incontinence, we will try to mimic the situation to see what happens in the bladder during an incontinence episode. This is usually an embarrassing situation for patients, but it is an essential information for the treatment of your condition. This is an important part of the test and that we will be as tender as possible and support you during this process.
What will happen immediately after this procedure?
In general, you should be informed about the course of the procedure and you should:
ask if the planned outcome was achieved
inform the medical staff about any problems
ask what you can and cannot do
ask all the questions you have for the healthcare professionals and members of the medical team.
make sure you know the procedure course and further steps
After this test, you may be asked to urinate again in a urine flow meter. The tubes will then be pulled out and you will be able to get dressed – in the meantime, the test results will be analysed.
Your urologist will then discuss the results of the examination with you and decide on further steps to improve your symptoms.
After returning home, you should drink plenty of water over the next 24-48 hours to "flush" your urinary system well.
Are there any possible side effects?
Most treatment/diagnostic procedures are associated with potential side effects.
Common (10% of procedures of this type)
Discomfort when urinating
Blood in urine
Occasional (2-10% of procedures of this type)
Urinary tract infections
Inability to void urine (urine retention), which requires temporary catheter insertion
Inability to insert a catheter into the bladder, requiring further examination
Rare (may occur in 2% of procedures of this type)
Inability to make a definitive diagnosis, sometimes requiring repeated testing
What should I expect when I return home?
Before leaving the outpatient office, you should:
get recommendations on recovery at home
ask when you can return to normal activities such as work, exercise, driving, cycling, housework and sexual activities
get a contact number for further questions after returning home
ask about the date of the following check-ups and the place where you should come
If you experience flu-like symptoms, chills, pain/burning when urinating, or fever, you should contact your doctor, as your condition may require antibiotic treatment.
If you are unable to urinate after the examination, you should contact your doctor or urologist immediately
What else should I watch out for?
A urodynamic test may not provide a definitive diagnosis of your condition. Some patients will need to undergo further examinations in combination with an X-ray scan of the full bladder (video urodynamics), or endoscopic examinations, etc., before a definitive diagnosis and treatment plan are determined.
Any important information?
After the test, we will usually arrange an outpatient check-up with you, where we will discuss the next treatment steps. However, the doctor may also recommend additional or alternative treatment based on the examination.
We cooperate with health insurance companies
in the Czech Republic