Stricture transection (men)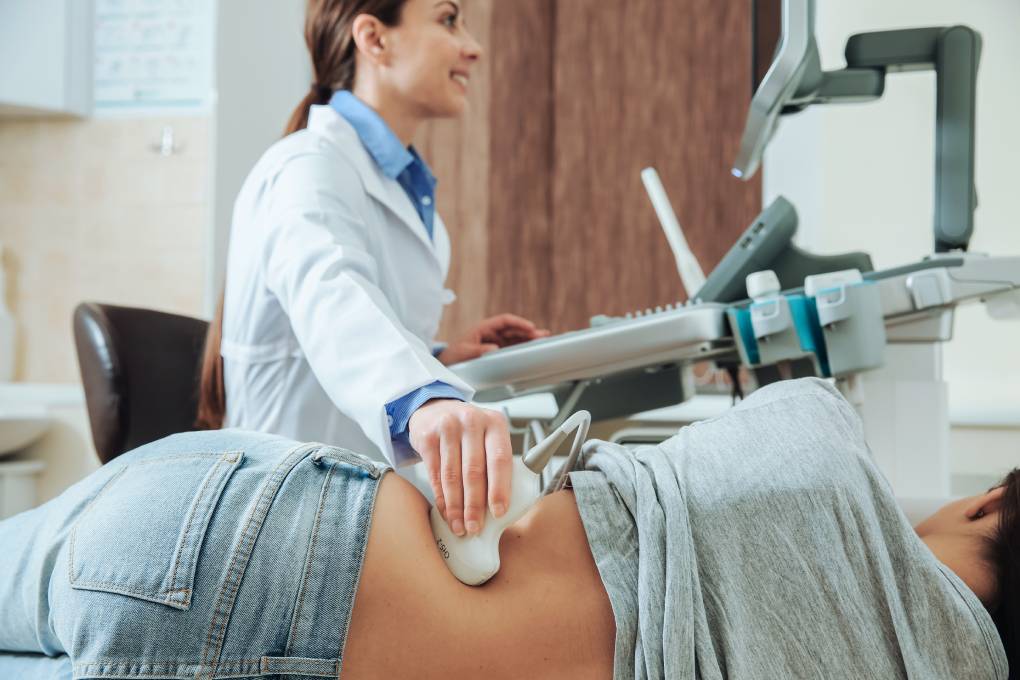 What does this procedure entail?
It is a surgical procedure to improve the passage through the urethra (removal of urethral strictures). Urethral stricture is a scarred narrowing of the urethra leading to problems when urinating, often with a markedly weakened urine flow. An endoscopic instrument with an optical port is inserted into the urethra (the procedure is performed with camera visualisation). A knife with a sharp blade is used to transect the constricted areas. However, a similar effect can be achieved, i.a., with targeted laser energy or electrical pulses. The identified narrowed areas in the course of the urethra are released by longitudinal incisions into the scar tissue with subsequent improvement of urethral passage. It is usually necessary to have a urinary catheter for 3 days after the procedure.
What are the alternatives to this procedure?
Observation (follow-up)
Use of catheter/stent
Dilatation (regular enlargement)
Open surgery.
What should I expect before this procedure?
If you regularly use Anopyrin, Clopidogrel, Warfarin, etc., you must tell your doctor. These medications can be associated with increased risk of bleeding during and after the surgery if they are not stopped in time. In some cases, it is necessary to replace these drugs with injection preparations. It is necessary to consult your general practitioner or cardiologist about this approach.
At the request of the referring physician, you will have to schedule preoperative examinations to assess your overall condition, including laboratory and instrumental tests. If the report does not preclude the indicated procedure, you will be admitted to the hospital. If you don't undergo a preoperative examination or it is incomplete, you will not be able to have the surgery as scheduled. You will be admitted by a nurse and a member of the medical team will complete your examination and assess your fitness for the surgery.
You will be asked not to eat or drink for at least 6 hours before the surgery!
In the evening before the surgery, you will receive medication from an anaesthesiologist to calm you down so that you sleep well.
Remember to inform your physician about the following possible facts before the surgery:
artificial heart valve
coronary artery stent
pacemaker
artificial joint
artificial vascular graft
neurosurgical bypass
other implanted foreign body
use of the following prescription drugs: Acylpyrin, Anopyrin, Aspirin, Godasal, Clopidogrel, Plavix, Kardegic, Aspegic, Micristin, Ibustrin,Ticlid, Tagren, Ipaton Apo-Tic, Plavix, Persantin, Curantyl, Anturan, Aggrenox, Vessel due F.
drug and other allergies
any abnormalities or eventualities
It is NECESSARY to inform the physician about your use of drugs affecting blood clotting before your admission for the procedure.
What will happen during the surgery?
You will normally receive an injection or oral antibiotics before the procedure, but any allergies must be checked first.
The procedure is performed under general anaesthesia (you will be asleep during the procedure). A telescopic instrument is used, which is inserted through the urethra. The narrowed areas are gradually cut with a special knife with camera visualisation – all incisions are only inside, although they can pass through the entire wall of the urethra. A catheter is inserted into the bladder before the end of the procedure – usually to be left there for 3 days.
The procedure usually takes 30-45 minutes.
What will happen immediately after the procedure?
You will wake up at the intensive care unit equipped for the continued monitoring of patients immediately after the procedure. The surgeon will inform you about the course of the procedure. You will still have high levels of anaesthetics in your blood at that time, so you may not remember this conversation.
As soon as your medical condition allows, you will be allowed to sit down and then stand up and drink and eat. After that, you will be able to walk slowly and carefully around the room, initially accompanied by medical staff. Pay close attention to eventual dizziness, uncontrollable weakness, and to gait stability. Otherwise immediately inform medical personnel or anyone in the vicinity.
There is often bloody discharge around the catheter – this bleeding usually lasts a short time unless many incisions have been performed or they needed to be deeper.
Dressing at the outer urethral orifice is sometimes used to collect this blood.
Once the catheter is removed, you should be able to have a strong flow during urination. However, there may be initial burning, pain and blood in the urine. It is recommended to drink more fluids to get rid of these problems more quickly. After the tissue heals, you will be asked to urinate into a uroflowmeter (flow meter) (usually during an outpatient check-up) to determine the basic parameters for further follow-up.
Once you are fully conscious, you should:
ask if the planned outcome was achieved
inform the medical staff about any problems
ask what you can and cannot do
ask all the questions you have for the healthcare professionals and members of the medical team.
remember (and understand) why the surgery was performed, how it turned out, and what will follow
What are the postoperative risks or complications?
Common (10% of procedures of this type)
Slight burning or bleeding when urinating for a short time after the procedure
Temporary need for a catheter inserted into your bladder
The need for "self-catheterisation" to prevent relapse of narrowing/scarring
Repeated scarring requiring further management or repetition of this procedure
Occasional (2-10% of procedures of this type)
Inflammation of the bladder requiring antibiotic treatment
Need to remove a stone or biopsy of an anomaly in the bladder, if detected
Rare (may occur in 2% of procedures of this type)
Decreased quality of erection as a result of the procedure
Hospital infections
MRSA colonisation (0.9% – 1 of 110)
Intestinal infection by clostridium difficile (0.01% – 1 of 10,000)
MRSA blood infection (0.02% – 1 of 5,000)
Hospital infection rates may be higher in high-risk patients, such as in cases requiring long-term drainage, after a previous infection, after prolonged hospitalisation or after multiple hospitalisations.
What should I expect when I return home?
When you are discharged from the hospital, you should:
Get recommendations on recovery at home
Ask when you can return to normal activities such as work, exercise, driving, housework
Get a contact number for further questions after returning home or in case of trouble
Ask about the date and place of subsequent check-ups (hospital or your doctor)
Make sure you are aware of the reason, course and outcome of the surgery, the results of examinations or the removal of tissues or organs.
At your departure from the hospital (sometimes several days later), you will receive a hospitalisation report. The document contains important information about your hospital stay, your surgery and recommended follow-up. If you need to call your attending physician or visit the hospital for any reason, take this document with you so that the physician knows the details of your treatment. This is especially important if you need to consult another doctor or longer after discharge.
After returning home, you should drink 2x more fluids than normal for the next 24-48 hours. When urinating, you may initially experience burning and tingling up to pain, and blood may be present in the urine. These problems will quickly disappear if you have a high fluid intake.
What else should I watch out for?
If you develop a fever, severe pain when urinating, if you are unable to urinate or your bleeding gets worse, contact your doctor.
Important information?
If this surgery is performed for the first time, the success rate without the need for further procedures is about 40%. If the procedure is repeated, the success rate decreases and further procedures might be necessary.
We cooperate with health insurance companies
in the Czech Republic