Prostate surgery, bladder neck surgery, endoscopic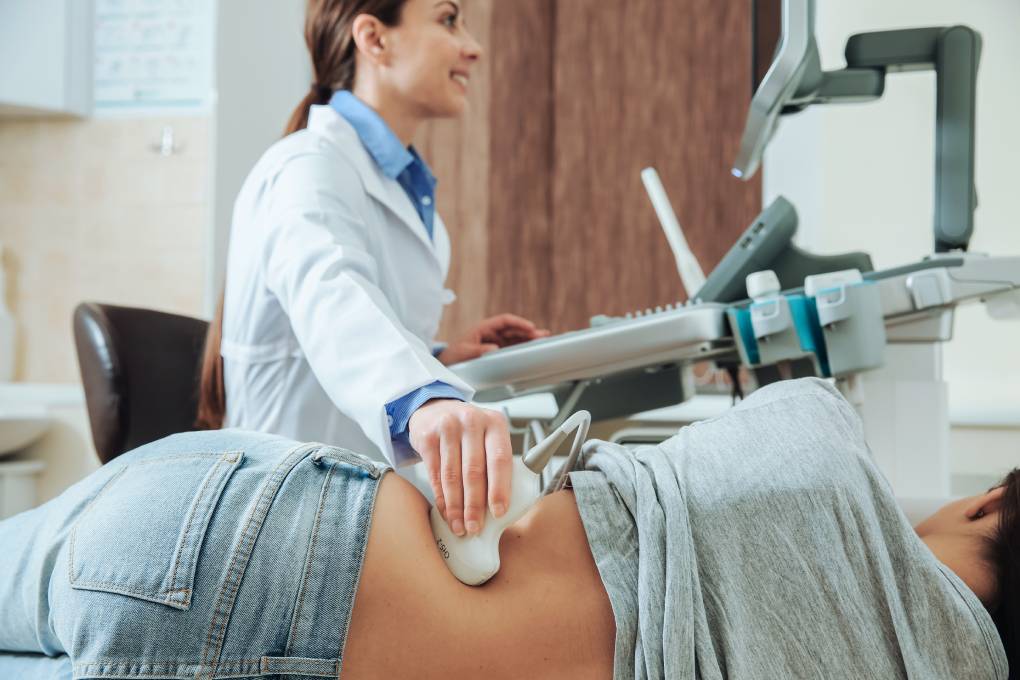 What does this procedure entail?
The surgery is performed with a telescopic instrument inserted through the urethra. The effect of the surgery is based on removing the middle part of the prostate-adenoma or the obstruction of the cancer-enlarged gland or scar (bladder-urethra junction) after radical prostatectomy, or incision of the middle part of the prostate / bladder neck in the so-called bladder neck sclerosis (using electric current). It is necessary to insert a temporary catheter into the bladder after this procedure (3-5 days).
What are the alternatives to this procedure?
Drugs
Use of catheter/stent
Follow-up
Open surgery
Laser surgery (HoLEP)
What should I expect before this procedure?
If you regularly use Anopyrin, Clopidogrel, Warfarin, etc., you must tell your doctor. These medications can be associated with increased risk of bleeding during and after the surgery if they are not stopped in time. In some cases, it is necessary to replace these drugs with injection preparations. It is necessary to consult your general practitioner or cardiologist about this approach.
At the request of the referring physician, you will have to schedule preoperative examinations to assess your overall condition, including laboratory and instrumental tests. If the report does not preclude the indicated procedure, you will be admitted to the hospital. If you don't undergo a preoperative examination or it is incomplete, you will not be able to have the surgery as scheduled. You will be admitted by a nurse and a member of the medical team will complete your examination and assess your fitness for the surgery.
You will be asked not to eat or drink for at least 6 hours before the surgery!
In the evening before the surgery, you will receive medication from an anaesthesiologist to calm you down so that you sleep well.
Remember to inform your physician about the following possible facts before the surgery:
artificial heart valve
coronary artery stent
pacemaker
artificial joint
artificial vascular graft
neurosurgical bypass
other implanted foreign body
use of the following prescription drugs: Acylpyrin, Anopyrin, Aspirin, Godasal, Clopidogrel, Plavix, Kardegic, Aspegic, Micristin, Ibustrin,Ticlid, Tagren, Ipaton Apo-Tic, Plavix, Persantin, Curantyl, Anturan, Aggrenox, Vessel due F.
drug and other allergies
any abnormalities or eventualities
It is NECESSARY to inform the physician about your use of drugs affecting blood clotting before your admission for the procedure.
What will happen during the surgery?
You will normally receive an injection or oral antibiotics before the procedure, but any allergies must be checked first.
The procedure is performed exclusively under general anaesthesia. If the outer orifice of the urethra is too tight for the instrument, it must first be widened or cut.
The telescopic instrument is inserted into the bladder and the middle part of the prostate / bladder neck is cut with an electrode. If this procedure does not have the desired effect, the middle part (adenoma) of the prostate is gradually removed. In prostate cancer or in RAPE scar, a part of the tissue is removed to allow urination. Tissue fragments/debris is removed by aspiration and then sent for histological analysis. After the procedure, it is necessary to insert a urinary catheter into the bladder enabling the lavage. This method minimises the risk of blood clots clogging the catheter. The catheter remains in the bladder for 3-5 days. Sometimes, especially with larger prostates, an auxiliary catheter is inserted into the bladder through the lower abdomen (epicystostomy) to ensure better flushing.
The whole surgery usually takes 45-60 minutes (incision 15-30 minutes).
What will happen immediately after the procedure?
You will wake up at the intensive care unit equipped for the continued monitoring of patients immediately after the procedure. The surgeon will inform you about the course of the procedure. You will still have high levels of anaesthetics in your blood at that time, so you may not remember this conversation.
Once you are fully conscious, you should:
ask if the planned outcome was achieved
inform the medical staff about any problems
ask what you can and cannot do
ask all the questions you have for the healthcare professionals and members of the medical team.
remember (and understand) why the surgery was performed, how it turned out, and what will follow
After the surgery, there is always bleeding from the prostate area. Blood in the urine usually disappears within 48-72 hours. If blood loss is more significant, you will be given a blood transfusion. Revision (surgical control) may be considered in case of massive or persistent bleeding. The catheter is usually removed after 3-5 days. Then, you will urinate spontaneously. Initially, urination may be painful and may be more frequent than usual. The initial issues can be alleviated by medication. These problems usually disappear within a few days to weeks.
During the first 24-48 hours after catheter removal, there may be blood in the urine again, but this may appear for several weeks after the surgery. Exceptionally, the patient may not be unable to urinate spontaneously at all after this surgery. In this case, the catheter is inserted again so that the tissue may heal. The catheter is permanently removed days to weeks later.
The average hospitalisation is 5-7 days.
What are the postoperative risks or complications?
Common (10% of procedures of this type)
Need to cut the narrow outer orifice of the urethra due to the insertion of the instrument
Temporary mild burning, bleeding and frequent urination after the procedure
About 75% of patients after TUR-P and 20% after TUIP do not have semen ejaculation during orgasm (backflow into the bladder)
Treatment may not relieve all the symptoms associated with the condition before the prostate surgery
Weak erection (impotence in approximately 14% of patients)
Bladder, testicular or kidney infections requiring antibiotic treatment
Bleeding requiring further surgery and/or blood transfusion (5%)
Possible need to repeat treatment due to repeated obstruction – inability to urinate (approximately 10% of patients)
Urinary tract scarring
Occasional (2-10% of procedures of this type)
An accidental cancer finding in the removed tissue, which may require further treatment
Incomplete bladder emptying may require self-catheterisation. This happens when the bladder is weak.
Inability to urinate after the surgery with the need for a new catheter
Loss of control of the bladder (incontinence), which may be temporary or permanent (2-4%)
Rare (2% of procedures of this type)
TUR syndrome caused by the absorption of a larger amount of lavage fluid into the bloodstream. It leads to increased blood pressure and heart rate, shortness of breath, headache with nausea or vomiting. Severe events can lead to unconsciousness or renal failure requiring dialysis.
Very rarely, bladder injuries requiring prolonged catheter use or open surgical correction
Hospital infections
MRSA colonisation (0.9% – 1 of 110)
Intestinal infection by clostridium difficile (0.01% – 1 of 10,000)
MRSA blood infection (0.02% – 1 of 5,000)
Hospital infection rates may be higher in high-risk patients, such as in cases requiring long-term drainage, after a previous infection, after prolonged hospitalisation or after multiple hospitalisations.
What should I expect when I return home?
When you are discharged from the hospital, you should:
get recommendations on recovery at home
ask when you can return to normal activities such as work, exercise, driving, cycling, housework
get a contact number for further questions after returning home or in case of trouble
ask about the date of the following check-ups and the place where you should come (hospital or your attending physician)
make sure you are aware of the reason, course and outcome of the surgery, the results of examinations or the removal of tissues or organs.
At your departure from the hospital (sometimes several days later), you will receive a hospitalisation report. The document contains important information about your hospital stay, your surgery and recommended follow-up. If you need to call your attending physician or visit the hospital for any reason, take this document with you so that the physician knows the details of your treatment. This is especially important if you need to consult another doctor or longer after discharge.
Most men feel tired and worse than usual for 1-2 weeks because they have just undergone a major surgery. Frequent urination problems usually decrease significantly after this period.
What else should I watch out for?
If you experience more frequent problems, burning or difficulty urinating, or have unusual bleeding, consult your attending physician.
About 1 in 5 men suffer from bleeding within 10-14 days of hospital discharge; it is caused by the separation of the healing tissue in the prostate bed / incision site. Increasing fluid intake should help reduce this bleeding and it should gradually stop. If there is no improvement, you should see your doctor. In the event of severe bleeding, large amounts of clots or obstruction of the urethra, you should see your doctor immediately. They will probably refer you back to the hospital.
Any important information?
Removing excess prostate tissue / cutting of prostate or bladder neck should not adversely affect your sex life, provided you had a normal erection before surgery. You can resume sexual activities as soon as you feel well, usually after 3-4 weeks.
It is advisable to do pelvic floor exercises after the surgery. They will improve your bladder control when you return home. Symptoms of urgent and irritating urination can last up to 3 months. Flow rate will improve immediately.
The results of the histological analysis of the collected tissue (TUR-P and scar resection) will be discussed at the postoperative check-up.
This surgery (in case of prostate hyperplasia) does not fully eliminate the risk of prostate cancer in the future.
Most patients need 2-4 weeks of rest at home before they are able to handle a full workload. Before returning to work, we recommend a 3-4-week-long rest period, especially if you have a physically strenuous occupation. You should avoid lifting heavy loads at this time. It is also advised against cycling for 6, or better up to 12 weeks.
We cooperate with health insurance companies
in the Czech Republic