Price list
Czech health insurance companies reimburse an IVF cycle 3 times in a lifetime of each woman, or 4 times if only one embryo was transferred in the first two cycles. The upper age limit for the patient for the reimbursement by the insurance company is the day of their 40th birthday.
The cycle repetition limit of max. 3 or 4 times in a lifetime does not include the simple introduction of sperm into woman's genitalia, so-called intrauterine insemination (IUI), which is also covered by public health insurance.
Medicines necessary for hormonal stimulation of the woman are only partially reimbursed (or up to a certain amount) by insurance companies, so there are often surcharges for the patient.
The additional payments by the patient depend on the chosen modern, more complex methods or technologies, which lead to a higher efficiency of treatment, i.e., to a higher probability of pregnancy.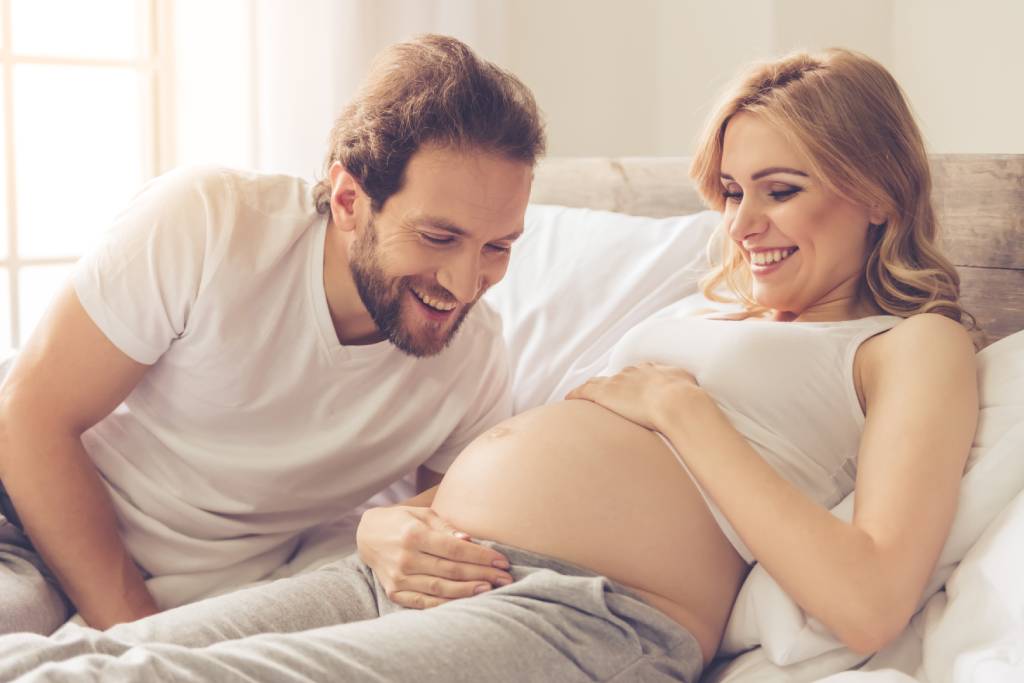 paid by the patient
covered by the insurance company
IVF cycle
37 500 CZK
0 CZK
IVF cycle cancelled before the egg collection
2 500 CZK
0 CZK
IVF cycle with egg collection but without embryotransfer
19 000 CZK
0 CZK
ICSI
10 000 CZK
10 000 CZK
PICSI
14 000 CZK
14 000 CZK
Extended cultivation (over 48 hours)
6 000 CZK
6 000 CZK
Cryopreservation (max. 3 straws), 1 year
6 500 CZK
6 500 CZK
Time Lapse Cultivation
4 900 CZK
4 900 CZK
Time Lapse Video
2 000 CZK
2 000 CZK
Assisted Hatching (max. 3 embryos)
3 500 CZK
3 500 CZK
EmbryoGlue
3 200 CZK
3 200 CZK
Frozen embryo transfer
10 000 CZK
10 000 CZK
Cryopreservation after frozen embryo transfer
2 500 CZK
2 500 CZK
paid by the patient
covered by the insurance company
IVF cycle with donated eggs
97 000 CZK
60 000 CZK
Frozen embryo transfer with donated embryo (1 embryo)
29 000 CZK
29 000 CZK
Frozen embryo transfer with donated embryo (2 embryos)
45 000 CZK
45 000 CZK
Donated sperm
5 000 CZK
5 000 CZK
paid by the patient
covered by the insurance company
IVF native cycle (ICSI is not included)
17 500 CZK
17 500 CZK
IVF minimal stimulation (ICSI is not included)
25 000 CZK
25 000 CZK
ICSI - minimal stimulation/native cycle
1 500 CZK
1 500 CZK
Embryo transfer - IVF native cycle without egg collection
3 000 CZK
3 000 CZK
paid by the patient
covered by the insurance company
Spermiogram
1 000 CZK
0 CZK
Sperm DNA fragmentation test
3 400 CZK
3 400 CZK
HBA test
1 900 CZK
1 900 CZK
Microfluid Sperm Sorting Chips
4 500 CZK
4 500 CZK
MESA/TESE
14 000 CZK
14 000 CZK
MESA/TESE - sperm extraction in laboratory
3 500 CZK
3 500 CZK
MESA/TESE - anaesthesia
5 000 CZK
5 000 CZK
Cryopreservation of sperm, 1 year
4 800 CZK
2 900 CZK
paid by the patient
covered by the insurance company
Intrauterine insemination
5 500 CZK
0 CZK
Intrauterine insemination kit
1 000 CZK
1 000 CZK
paid by the patient
covered by the insurance company
AMH level blood test
900 CZK
900 CZK
Sexually Transmissed Diseases testing
2 300 CZK
0 CZK
Cryopreservation of embryos - 1 straw, 1 year of storage
1 200 CZK
1 200 CZK
Storage of cryopreserved samples
2 900 CZK
2 900 CZK
Storage of cryopreserved samples - STD positive
4 000 CZK
4 000 CZK
Handling charge - delivery of cryopreserved samples
2 500 CZK
2 500 CZK
Transporting cryopreserved samples
3 000 CZK
3 000 CZK
Social freezing
33 000 CZK
15 000 CZK
HyCoSy
3 500 CZK
3 500 CZK
Pre-implantation diagnostics
4 000 CZK
4 000 CZK
Embryo unfreezing, 1st ET freeze-all cycle
4 000 CZK
4 000 CZK
We cooperate with health insurance companies
in the Czech Republic