Centre for Assisted
Reproduction
Menu
Sanus Hradec Králové
First visit to the centre
The first visit of a couple who decided to undergo an examination to detect the possible causes of infertility is mainly an interview with an IVF, taking a detailed medical history. It is not necessary to have a referral from your registering gynaecologist to schedule a consultation.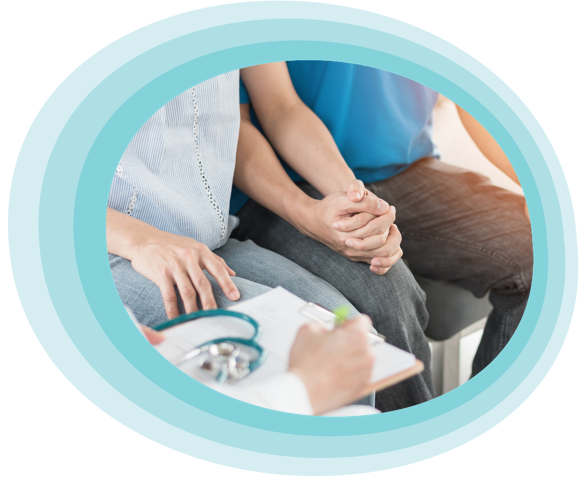 The consultation takes approximately 30 minutes and is free of charge. The consultation enables us to approach your problem individually. The physician will explain the next steps, suggest appropriate diagnostic examinations or treatment. They will also suggest the next procedures based on previous examinations or therapeutic cycles the clients have already undergone. The woman may undergo a gynaecological examination or have blood taken to determine her hormonal profile during the first visit.
Clients will learn about treatment reimbursement by health insurance companies and about any surcharges. Sufficient space is also devoted to the questions of the client couple. The phone contact for scheduling an appointment is 495 757 165; information about office hours can be found here.